Massage Therapy at Balanced Back & Body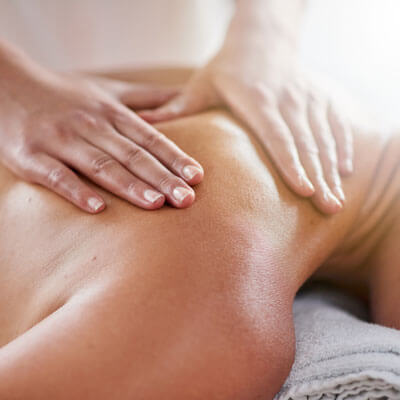 Are you ready to reclaim your sense of well-being? Balanced Back & Body welcomes you to a world of rejuvenation and healing through the art of massage therapy. As your trusted partner in holistic wellness, we're committed to helping you feel like yourself again.
Unlock Healing Through Massage & Chiropractic
Our experienced team understands the transformative power of a comprehensive approach to healing. Paired with chiropractic care, massage therapy has proven highly effective in addressing a range of injuries. We offer an array of techniques, including Swedish, acupressure, and deep tissue. These therapies are designed to address a myriad of concerns, from car accident injuries, whiplash, and sports-related injuries to back pain, headaches, and even pregnancy-related discomfort.
We are proud to extend our massage services to Altamonte Springs, Maitland, Forest City, Longwood, and the greater Orlando areas. We believe everyone deserves the opportunity to experience the rejuvenating effects of this form of bodywork. Whether you seek relief from stress, injury recovery, or wish to pamper yourself, our expert therapists are here to cater to your unique needs.
Tailored Techniques for Your Wellness Journey
Our diverse range of massage therapies includes:
Relaxation: Indulge in relaxation as our therapists employ gentle, flowing strokes to soothe your body and mind.
Deep Tissue: Address stubborn muscle tension and chronic pain through targeted pressure and firm strokes.
Sports: Whether you're an athlete or simply seeking enhanced muscle recovery, this massage technique focuses on boosting athletic performance and preventing injury.
Pre and Post-Natal: Experience relief during every stage of your pregnancy journey with specialized techniques that cater to the unique needs of expectant mothers.
Massage Pricing
Relaxation:
Light to medium massage pressure increases circulation and relieves muscle soreness. Reduces stress and promotes health and well-being.
| | |
| --- | --- |
| 30 mins – $55 | 50 mins – $80 |
Deep Tissue:
Firm pressure for chronic conditions works deeply through layers of muscle tissue. This is not recommended for a first-time massage.
| | |
| --- | --- |
| 30 mins – $65 | 50 mins – $100 |
Schedule Today
Embark on a journey to renewed vitality and relaxation. Contact us today to schedule your session. Let us guide you toward feeling like yourself again through the power of expert touch and holistic care.
---
Massage Therapy Altamonte Springs FL | (407) 413-5731
Massage Therapy MM#32556