Auto Accident & Injury Care at Balanced Back & Body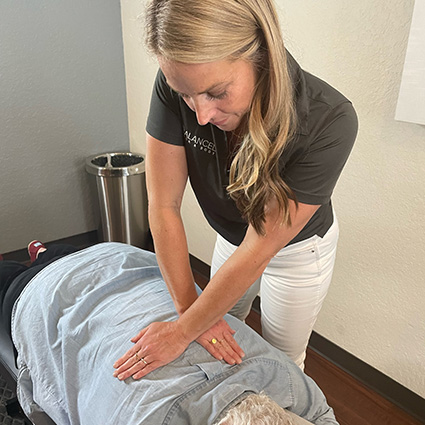 At Balanced Back & Body, we understand the profound impact that auto accidents can have on your well-being. Our dedicated team is here to guide you toward a swift and thorough recovery, addressing a range of injuries stemming from car accidents, including whiplash, back pain, headaches, and more.
Expertise That Makes a Difference
With a wealth of specialized training, our staff deeply understands auto accident injuries and their implications. We recognize that even seemingly minor accidents can significantly damage the nervous system and spine. That's why we are committed to offering comprehensive care that goes beyond surface-level symptoms.
Our approach to auto accident injury care is grounded in the combination of chiropractic care, massage therapy, and advanced soft tissue techniques. Our experienced team has witnessed firsthand the remarkable results achieved when these modalities work in harmony. By focusing on both joint alignment and the surrounding soft tissues, we ensure a holistic care plan that promotes lasting recovery.
We believe in going the extra mile to provide you with the best possible care.
Our doctor
has pursued additional training in acupressure and muscular distortion release techniques. This expanded expertise allows us to offer you a diversified range of therapies that cater to your specific needs, ensuring a personalized approach to your recovery journey.
Reclaim Your Well-Being Today
Don't let auto accident injuries dictate your quality of life. Our Balanced Back & Body team is dedicated to restoring your health and vitality. Contact us today to schedule a consultation and take the first step toward a comprehensive recovery. Your well-being is our priority, and we're here to support you every step of the way.
---
Auto Accident & Injury Care Altamonte Springs FL | (407) 413-5731
Massage Therapy MM#32556