Chiropractic Care
Your spine plays a pivotal role in your overall health and well-being. Misalignments within the spine, called subluxations, can exert abnormal pressure on the nervous system. This pressure interferes with the vital communication that travels from your brain to your body and from your body to your brain. When normal communication is impaired, the result can often be a host of health disorders and painful sensations.
Wondering how chiropractic can help? The American Chiropractic Association describes chiropractic as a healthcare profession that zeroes in on musculoskeletal and nervous system disorders and how these issues impact overall health. With a history spanning over 200 years, chiropractic care effectively addresses a wide array of illnesses and ailments by restoring proper spinal alignment and alleviating pressure on the nervous system.
Our Approach
At Balanced Back & Body, we are dedicated to your well-being through natural and effective chiropractic solutions. Dr. Kristy Wood has over 15 years of experience helping clients get out of pain and restore optimal mobility and health. We offer a comprehensive approach to care that combines effective chiropractic adjustments with massage therapy and other soft tissue modalities to help you reach your goals.
Our chiropractic adjusting techniques include Manual (hands-on) adjustments and Pro-ArthroStim® instrument-assisted adjustments. In addition, your customized care plan may include a variety of healing therapies, such as: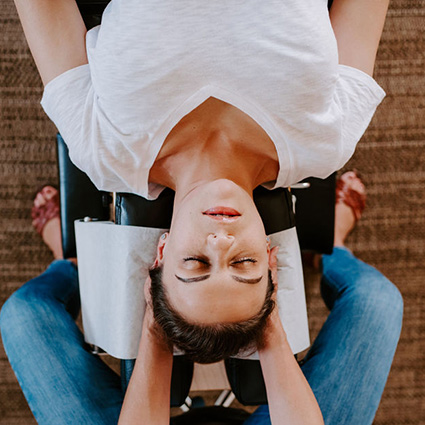 Based on a thorough consultation and examination, Dr. Wood will design a care plan to meet your unique needs and goals. Whether you want to get out of pain, heal from an injury, or create lifelong vitality, we will work with you to achieve those objectives effectively and efficiently.
Accessible Care
We believe that health care should be accessible to all, and we strive to make getting the care you need convenient and affordable. We are in-network with a variety of insurance providers, including Cigna, Blue Cross Blue Shield/Florida Blue, United Healthcare, and auto insurance carriers.
Get Started Today
Contact us today to book your first appointment.
---
Chiropractic Care | (407) 413-5731
Massage Therapy MM#32556